Signature Double
Chamber Technology
Safer Than Ever
50:50
Signature Double Chamber

With the signature Double Chamber Technology, AZTRON redefines the safety standard of the inflatable stand-up paddle board industry.

The Signature 50:50 ensures at least 50% safety buoyancy of total board floation, and guaranteeing the rider's safety. The revolutionary inner chamber acts like a surrounded double side-wall I-beam structure and is strategically placed in the standing area which overcomes the "soft" and "bouncy" disadvantages of normal air SUPs and increase the board's stiffness significantly.
30:70
LITE Double Chamber

With a LITE version of Double Chamber structure, a 30:70 air distribution is achieved and offers rider a basic safety floatation needs and better board performance.

Combines with the NOVA Compact collection structure design, AZTRON SUPs gives riders of all level with peace of mind to handle any water environment.

Paddling Safe, Paddling Intelligently!
Double Chamber, Double Safety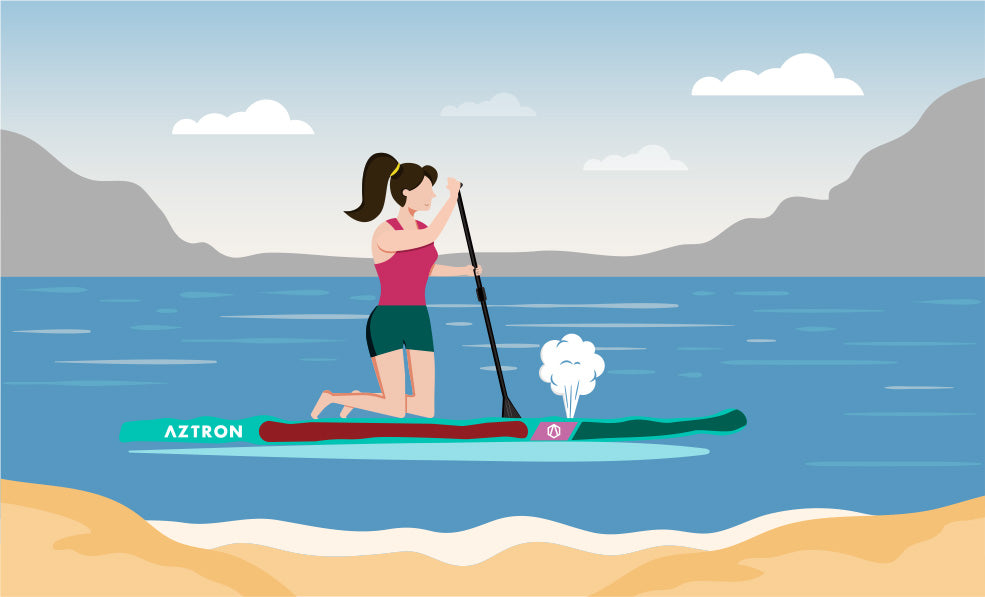 Stiff Like A Hard Board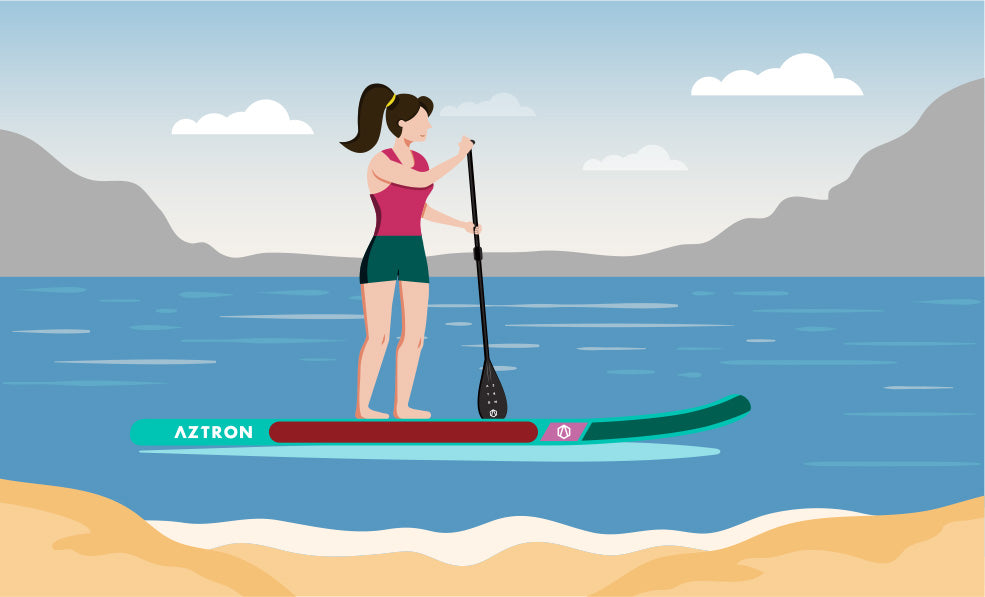 SIGNATURE DOUBLE CHAMBER TECH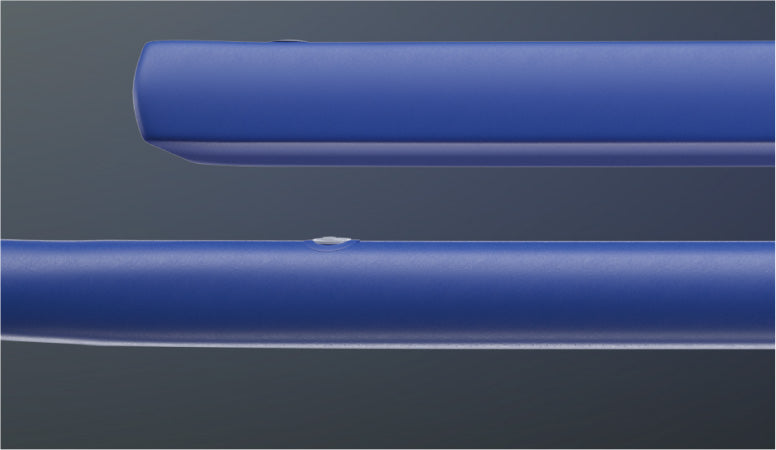 Double Chamber,
Double Safety
Built with two separate chambers. Allows a 50:50 volume distribution between the inner chamber and outer chamber. The inner chamber offers at least 100-150 liters of safety buoyancy in case of air leaking.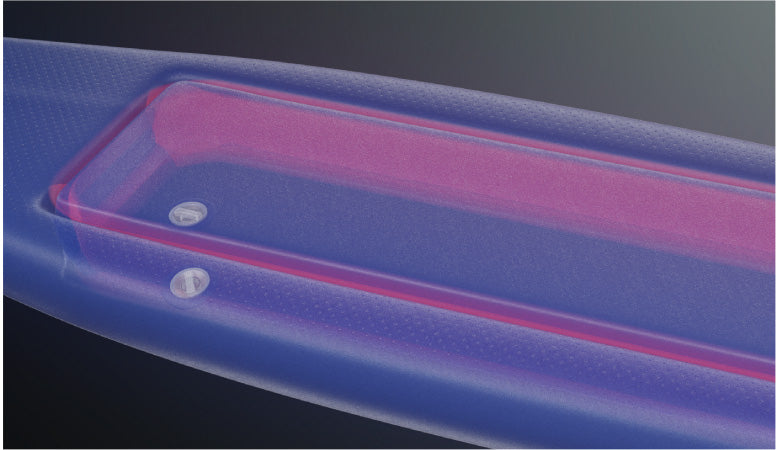 Ultimate Stiffness
The connecting points of the two chambers distribute the load of the rider to the board, minimizing the disadvantage of softness, making the board stiffer than the regular single chamber air boards.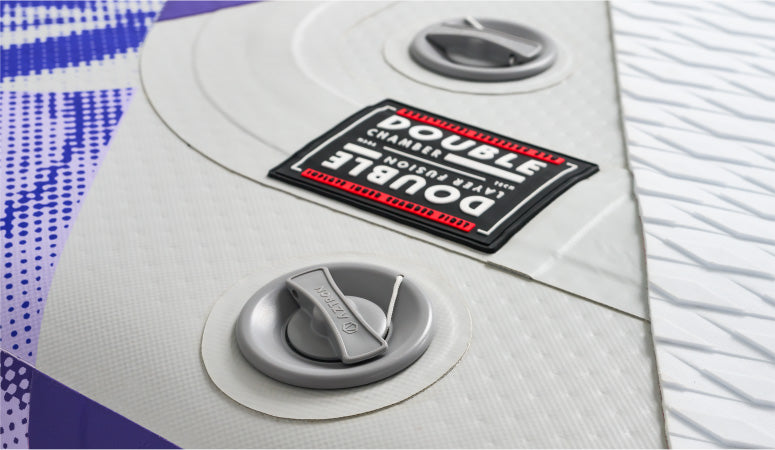 Double Valves
All AZTRON's air SUPs are equipped with a customized premium high pressure valves specially designed for Double Chamber SUPs. With a smaller diameter than a regular valve, the Aztron valve prevents the damages caused by over inflation.
COMPACT DOUBLE CHAMBER TECH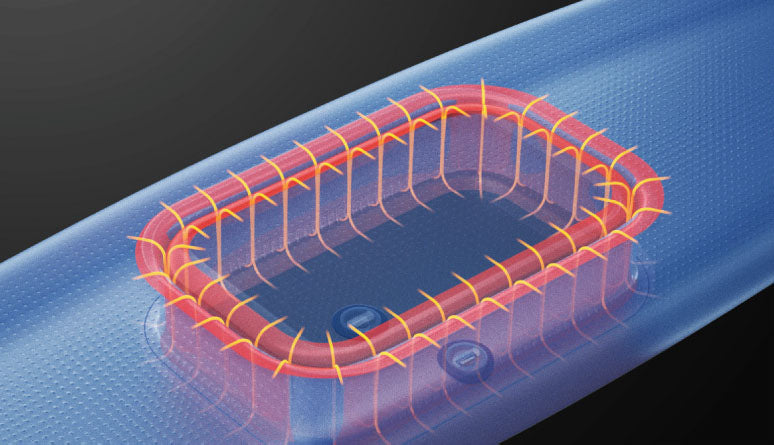 60l Safety Buoyancy
The Compact Double Chamber Tech applied on the entry-level NOVA Compact Collection. Thanks to the isolated small air chamber, a 20-30% buoyancy (60 liters) of the floatation is guaranteed, which offers extra safety aids for any emergency.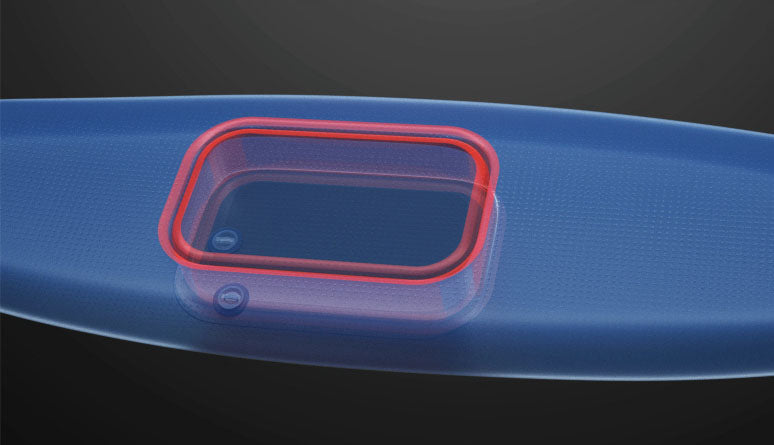 15-20% More Stiffness
Placed at the standing area of the deck, and build with extra air pillars placed in the standing area, the Compact Double Chamber construction increases the overall stiffness by 15 to 20%.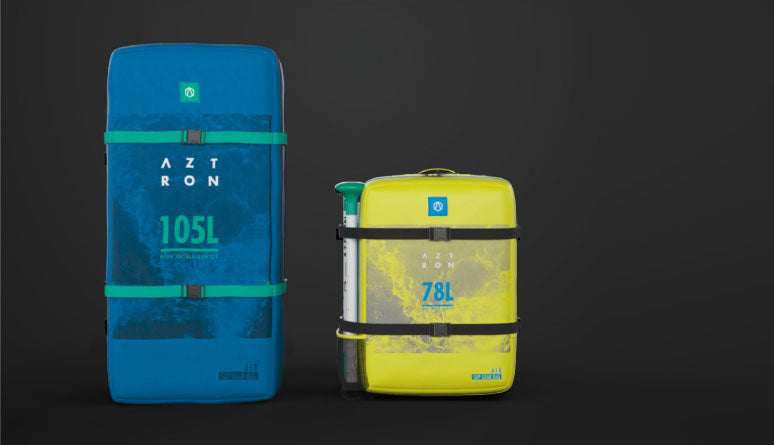 Extra Small Folding
The revolutionary Compact Double Chamber design combined with an intelligent folding method, makes the NOVA 10.0 package almost half of the traditional air SUP. Pack Light, and Paddle Safe! Enjoy the new way of paddle boarding.